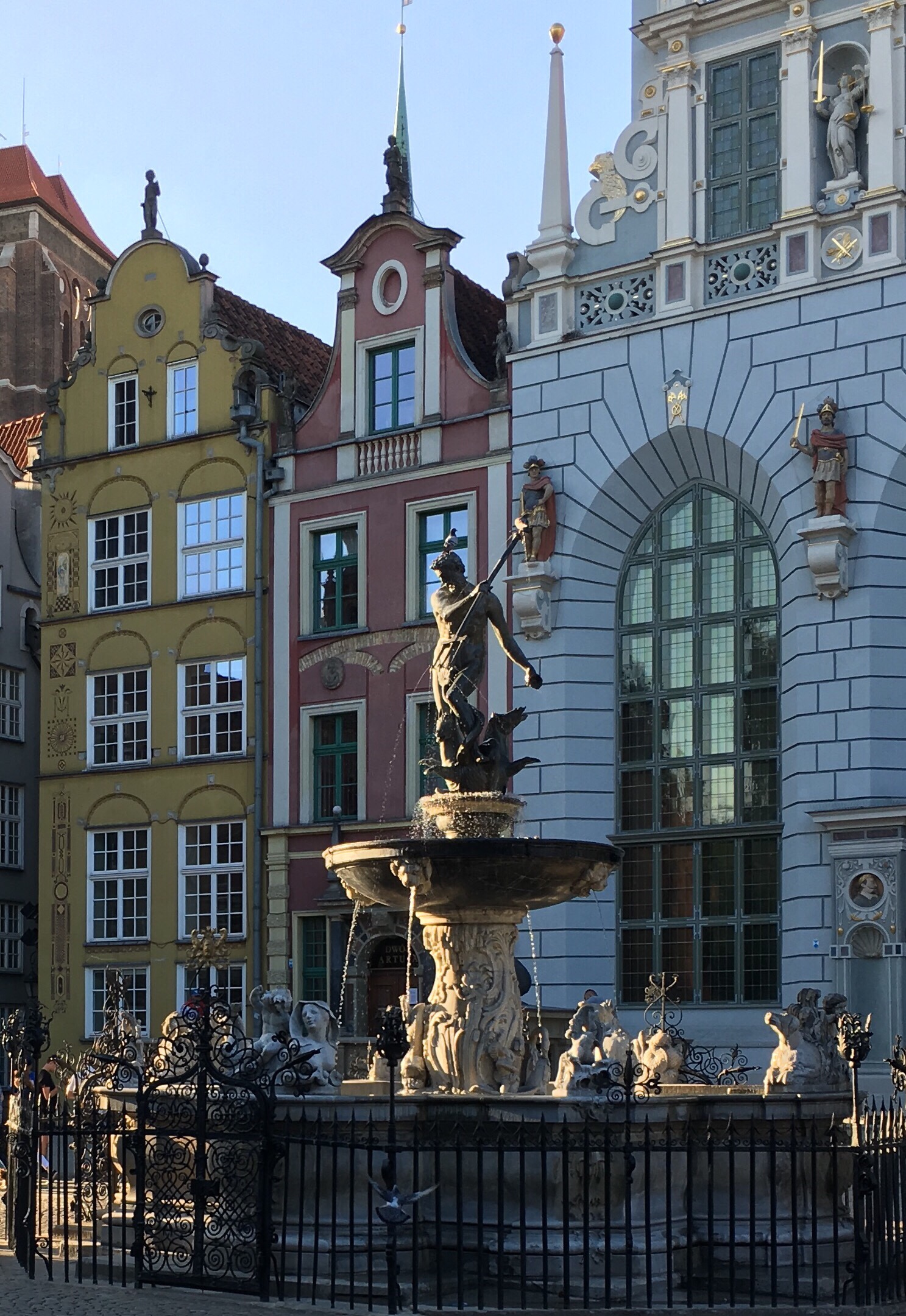 We're staying in Gdańsk (formerly Dantzig) on the Baltic Sea for the next three nights. The old town, though nearly completely destroyed during World War II, has been beautifully rebuilt. This is Neptune, the city's emblem.
Below is the view from the top of the town hall in Torun, 200 k south of Gdansk where Copernicus was born.
Nous passons trois nuits à Gdansk (autrefois Dantzig) sur les bords de la Baltique. La vieille ville presque complètement détruite pendant la deuxième guerre mondiale a été joliment restaurée. Voici Neptune, l'emblème de la ville.
Ci-dessous la vue depuis le haut de l'hôtel de ville de Torun, 200 kilomètres au sud de Gdańsk, ville natale de Copernic.