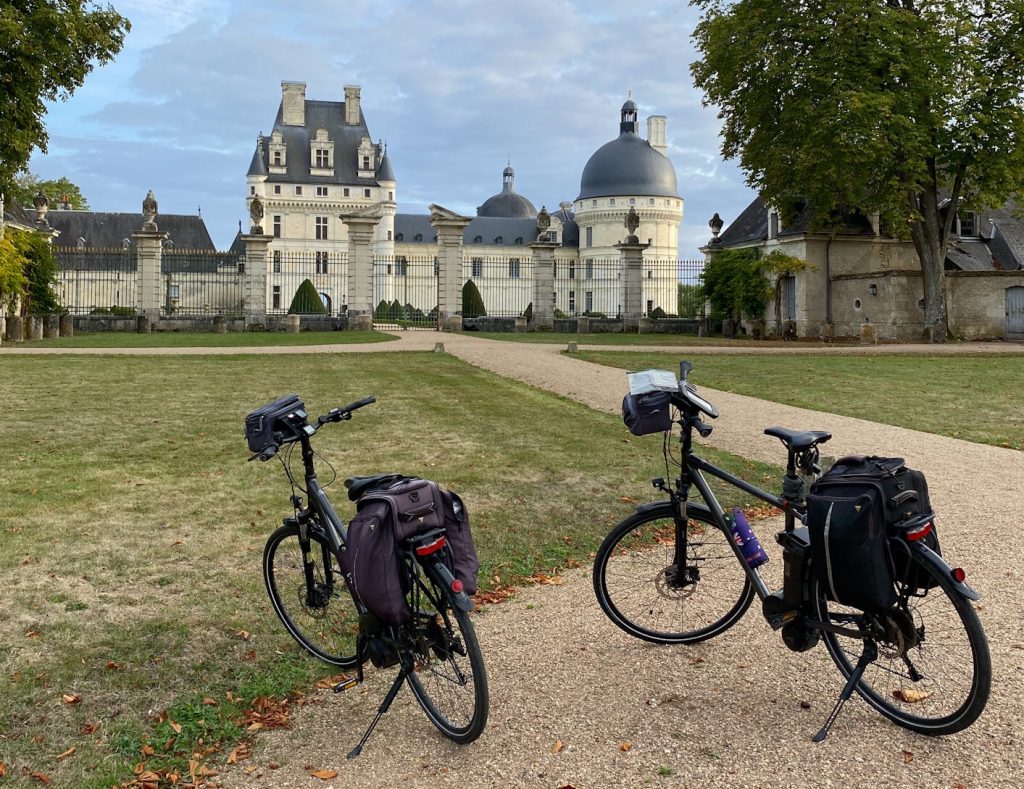 We drove to Valençay today to cycle to château de Bouges, about twenty kilometers away, in the hope of getting a cycle map at the tourist office. They didn't have one so we devised a loop ourselves. This is actually the last photo of the day because we started off with an overcast sky.
We will visit the château again on another occasion. A little history in the meantime. Valençay, rebuilt in 1520 by Jacques 1er d'Estampes and extended in the 17th and 18th centuries, was bought by Talleyrand in the 19th century at the instigation of Napoleon to welcome foreign dignitaries. Its sumptuous Italian arcaded gallery makes it a reference in the field of Renaissance architecture while its domed towers, dormer windows and bull's eyes are perfect examples of the neo-classical style.
Nous sommes allés en voiture aujourd'hui jusqu'à Valençay pour faire du vélo jusqu'au château de Bouges, à une vingtaine de kilomètres, dans l'espoir de trouver un itinéraire à vélo au bureau de tourisme. Ils n'en avaient pas alors nous avons planifié une boucle nous-mêmes. En fait c'est la dernière photo de la journée car nous avons démarré sous un ciel couvert.
Nous revisiterons le château à une autre occasion mais un peu d'histoire en attendant. Valençay, reconstruit en 1520 par Jacques 1er d'Estampes et fortement remodelé au cours des 17ème et 18ème siècles, fut acheté par Talleyrand au 19ème sur les conseils de Napoleon pour accueillir les personnages étrangers. Sa galerie à arcades à l'italienne somptueuse font de Valençay une référence en matière d'architecture de la Renaissance tandis que ses tours recouvertes de dômes, ses lucarnes et ses œils-de-bœuf sont des exemples parfaits du style neo-classique.