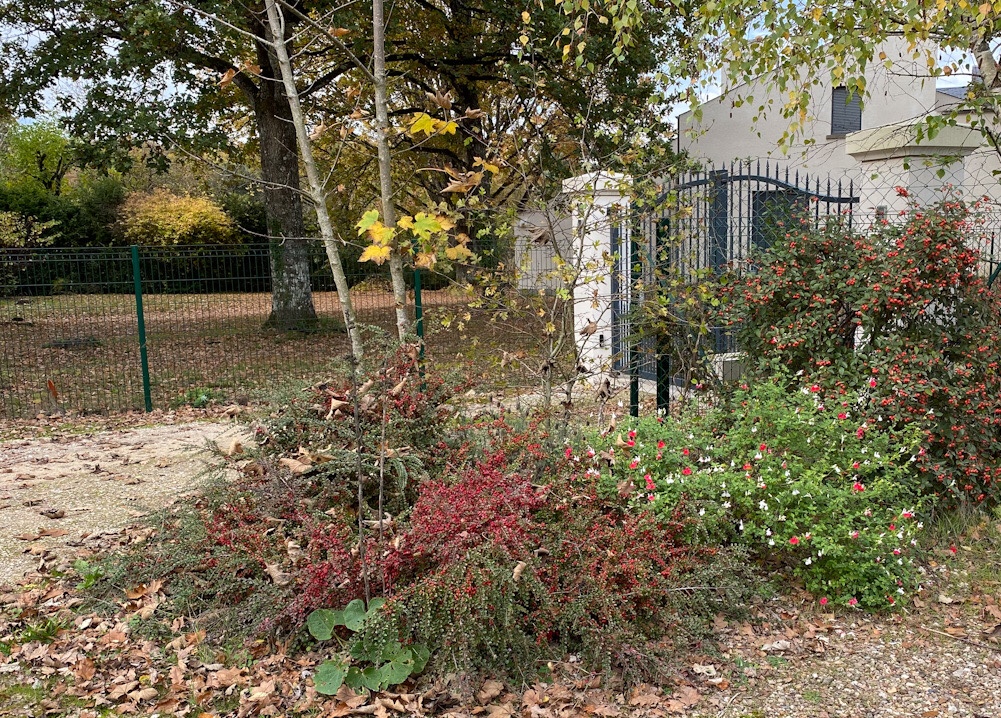 We did another of our Covid walks from the spring today. I was interested to see what had become of this garden bed. The hot lips sage with its pretty little pink and white flowers is still going strong in November.
The total number of Covid deaths in France is now 40,987 including 551 hospital deaths in the past 24 hours. On the positive side, new hospitalisations seem to be slightly decreasing as a result of the new lockdown.
Nous avons encore fait l'une de nos promenades Covid du printemps aujourd'hui. J'étais intriguée de voir ce qui était devenu ce parterre. La sauge Hot Lips avec ses belles petites fleurs roses et blanches est encore bien fleuri en novembre.
Le nombre total de décès Covid est 40 987 dont 551 en 24h à l'hôpital. Sur une note plus positive, il semble que le nombre de nouvelles hospitalisations commence à décroître grâce au reconfinement.