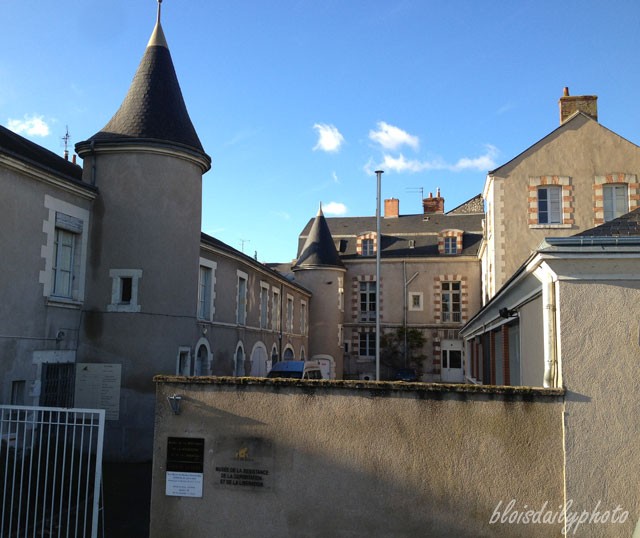 Like many French towns, Blois suffered during the Second World War. The Loir-et-Cher Museum of the Resistance, Deportation and LIberation, founded in 1995 at the initiative of former prisoners in concentration camps and Resistance fighters in the Loir-et-Cher, is a forceful reminder of what happened during World War II.
This post is part of Theme Thursdayon the theme Remember.
Comme beaucoup de villes françaises, Blois a souffert pendant la Deuxième Guerre. Le musée de la Résistance, de la déportation et de la Libération en Loir-et-Cher, créé en 1995 à l'initiative d'anciens déportés et résistants du département, fait revivre avec force toute l'histoire de la Deuxième Guerre mondiale.
Musée de la Résistance
1 place de la Grève
Tel : 02 54 56 07 02
April to August, open Tuesday to Sunday, 2 pm to 6 pm – De avril à août compris, ouvert du mardi au dimanche de 14h à 18h
September to March,open Tuesday to Saturday, 2 pm to 6 pm – De septembre à mars compris, ouvert du mardi au samedi de 14h à 18h