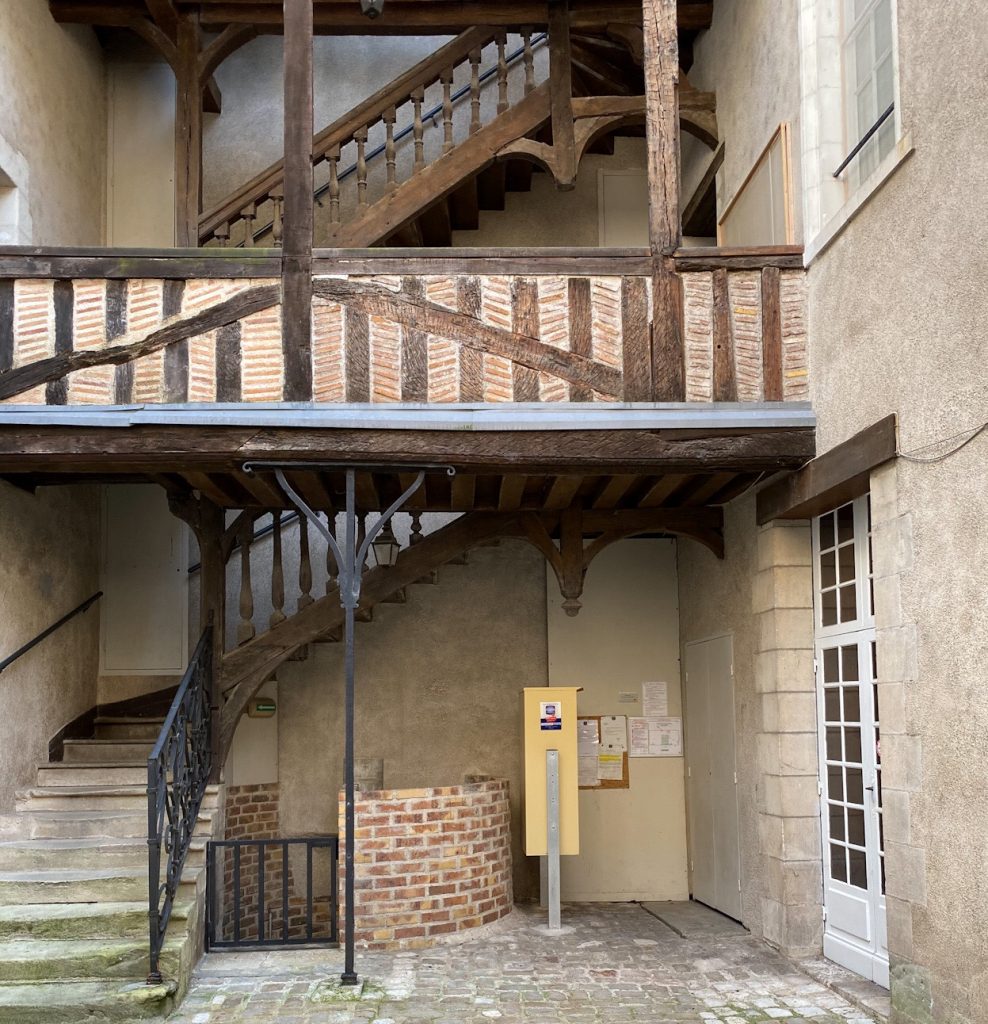 This house at no 1 rue du Puits Châtel in Blois dates back to the Middle Ages (vaulted cellars from the end of the 13th century). It was remodeled in the 16th century, and in the 17th century it was owned by Hercules de Meules, a local bourgeois.
In the courtyard can be seen a superb wooden staircase leading up to superimposed galleries decorated with low arcades in the Italian style.
Cette maison située au n° 1 rue du Puits Châtel à Blois date du Moyen-âge (caves voutées de la fin du XIIIe siècle). Elle fut remaniée au XVIe siècle, et appartenait au XVIIe à Hercules de Meules, bourgeois de Blois.
Dans la cour, on peut voir un superbe escalier en bois à volées droites dont les galeries superposées s'ornent d'arcades surbaissées à la mode italienne.