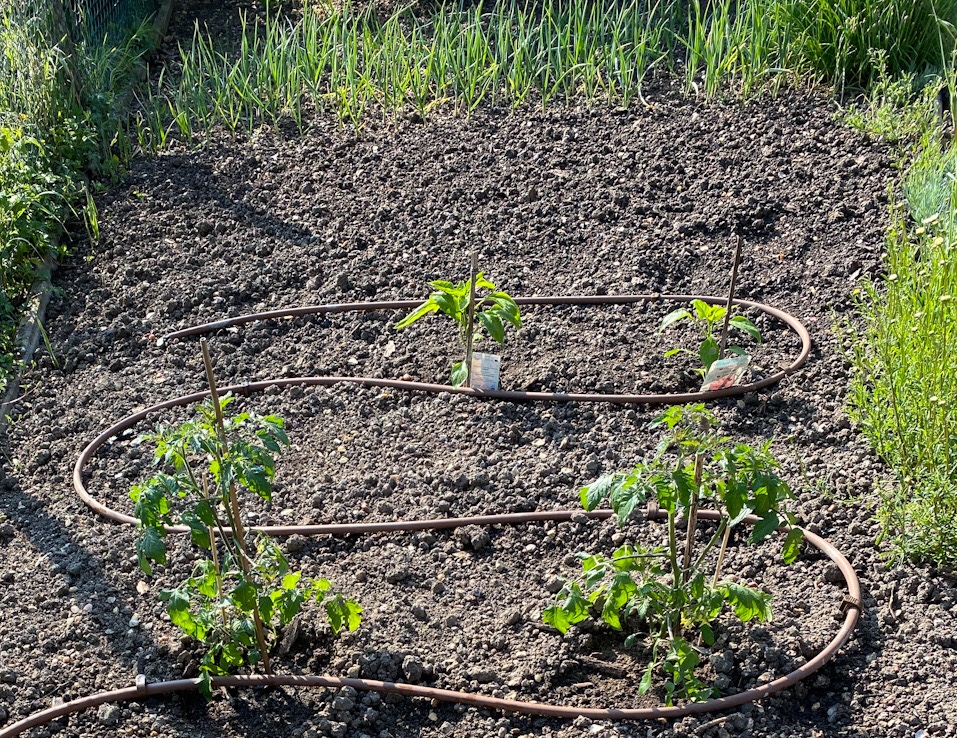 Despite the fact that I have both a flower garden and a vegetable garden it was surprisingly hard to find an interesting photo because the season is just beginning. In the background are onions and garlic, in the foreground, tomatoes and bell peppers.
For other takes on the City Daily Photo theme day of Earth, click here
Malgré le fait que j'ai un jardin d'agrément et un jardin potager, il était difficile de prendre une photo intéressante car on est encore au début de la saison. A l'arrière plan, on voit des onions et de l'ail et au premier plan, des pieds de tomates et de poivron.
Pour d'autres contributions à la journée thème du portail City Daily Photo ce mois-ci cliquez ici.