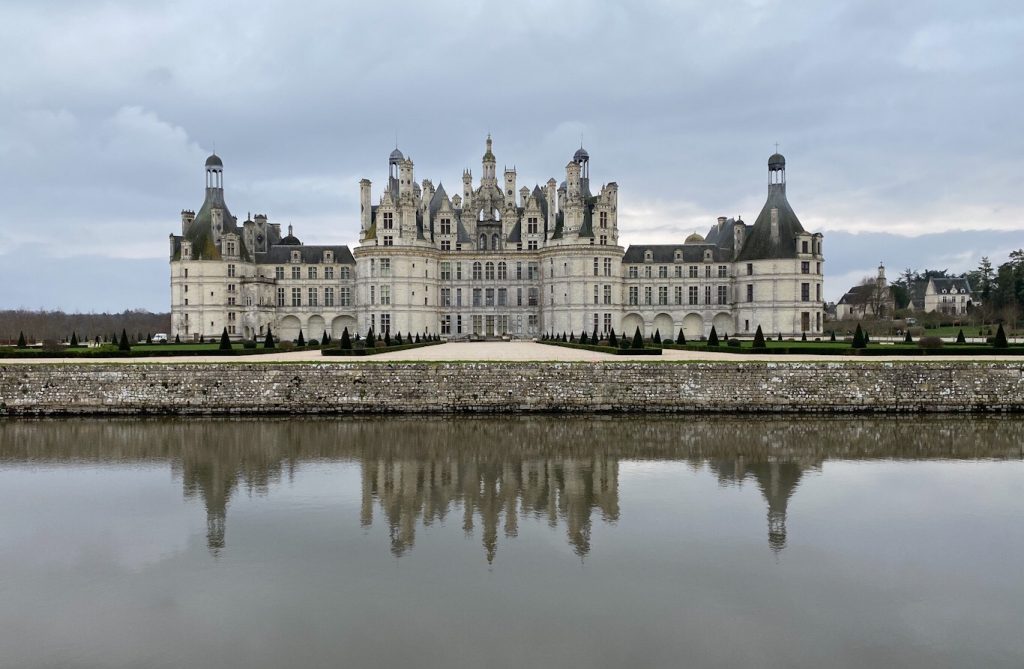 We've been having absolutely ghastly weather and I haven't been outside since Sunday. Covid lockdown has been replaced with weather lockdown. However today it wasn't raining even though it was only 2 degrees so we went back to Chambord, collecting a lost glove on the way from a pharmacy I called into last Saturday. Some kind soul must have picked it up on the pavement outside.
These are three other views of Château de Chambord. The castle is closed but the grounds are open.
Il fait un temps horrible en ce moment et je n'ai pas mis le pied dehors depuis dimanche. Le confinement Covid est devenu le confinement mauvais temps. Mais aujourd'hui il n'a pas plu même s'il ne faisait que deux degrés alors nous sommes retournés à Chambord. Sur le chemin nous avons cherché un gant perdu devant une pharmacie samedi dernier. Une personne sympathique a dû le trouver sur le trottoir.
Voici trois autres vues du château de Chambord. Le château lui-même est fermé mais le parc est ouvert.