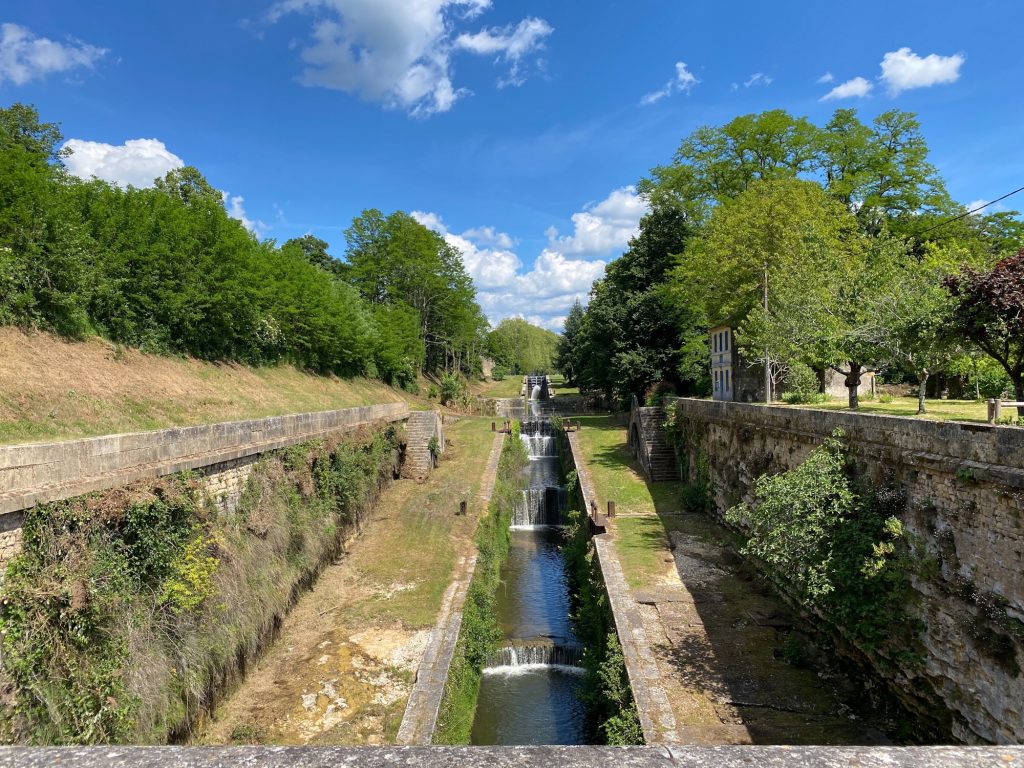 This month's City Daily Photo theme day is When I can travel again. Today is the real beginning of our first holiday since September 2020 and we chose Lalinde near Bergerac in Dordogne in France. We were not disappointed. We cycled 50 km on a perfect sunny day along a peaceful canal, then the Dordogne River, flanked by beautiful homes and stunning gardens, followed by lunch at an outdoor venue in Bergerac with its charming shady squares and famous statue of Cyrano de Bergerac. But my favourite discovery of the day were the 6 locks on the Lalinde canal that form a series of waterfalls. Stunning.
For other entries in this month's Theme Day, click here.
Le thème du mois chez City Daily Photo est Lorsque je pourrai voyager de nouveau. Aujourd'hui est le vrai commencement de nos premières vacances depuis septembre 2020 et nous avons choisi Lalinde à côté de Bergerac en Dordogne. Nous n'étions pas déçus. Nous avons fait 50 km en vélo le long d'un canal paisible sous un beau soleil bleu, puis au bord de la Dordogne, en longeant de belles maisons et des jardins bien fleuris. Ensuite nous avons mangé du foie gras en terrasse à Bergerac avant de parcourir ses jolies petites places ombragées et le statut célèbre de Cyrano de Bergerac. Mais ma plus belle plus découverte était la série de six écluses à Tuilières sur le canal de Lalinde qui forment une séries de chutes. Merveilleux!