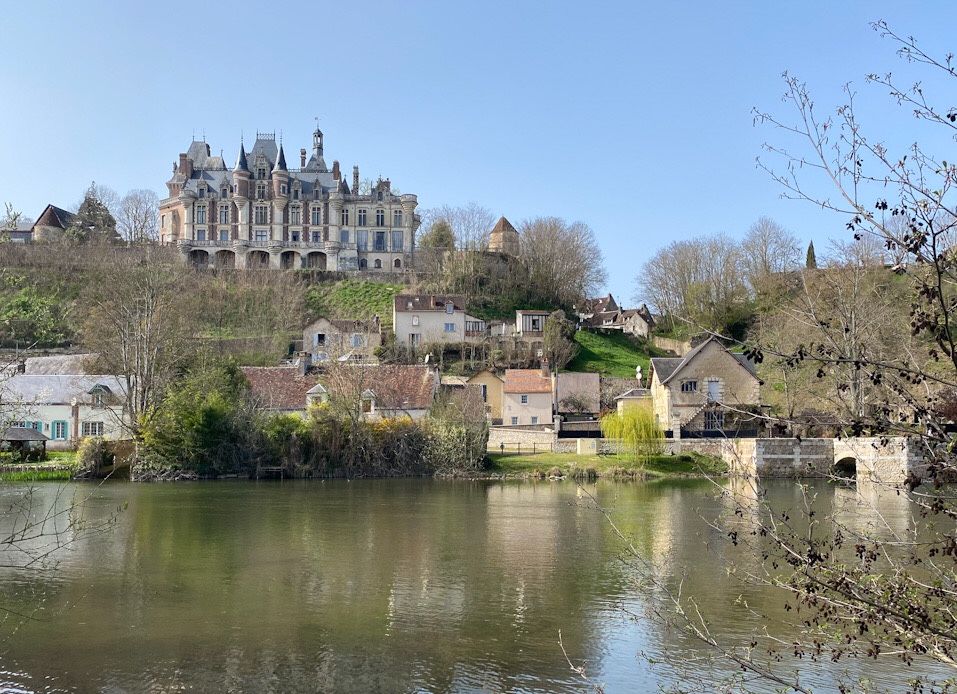 A superb Renaissance castle (1495) according to the website but if you know anything about Renaissance architecture it's hard to believe. It looks suspiciously like a 19th century pastiche. Apparently there are more original features on the other side but it's closed for Covid. April Fool! And by the way, my married name is Avril, which means April in French.
For other, perhaps more convincing takes, on this month's theme by other members of the City Daily Photo community, click here.
Un superbe château Renaissance (1495) selon le site web, mais si vous connaissez un peu l'architecture Renaissance, c'est difficile à croire. Il ressemble étrangement à un pastiche du 19ème siècle. Apparemment, il y a plus d'éléments originaux de l'autre côté, mais le château est fermé à cause du Covid. Poisson d'avril ! Puis mon nom de femme mariée est Avril.
Pour d'autres interprétations du thème du mois, peut-être plus convaincants, propsées par d'autres membres de la communauté City Daily Photo, cliquez ici.