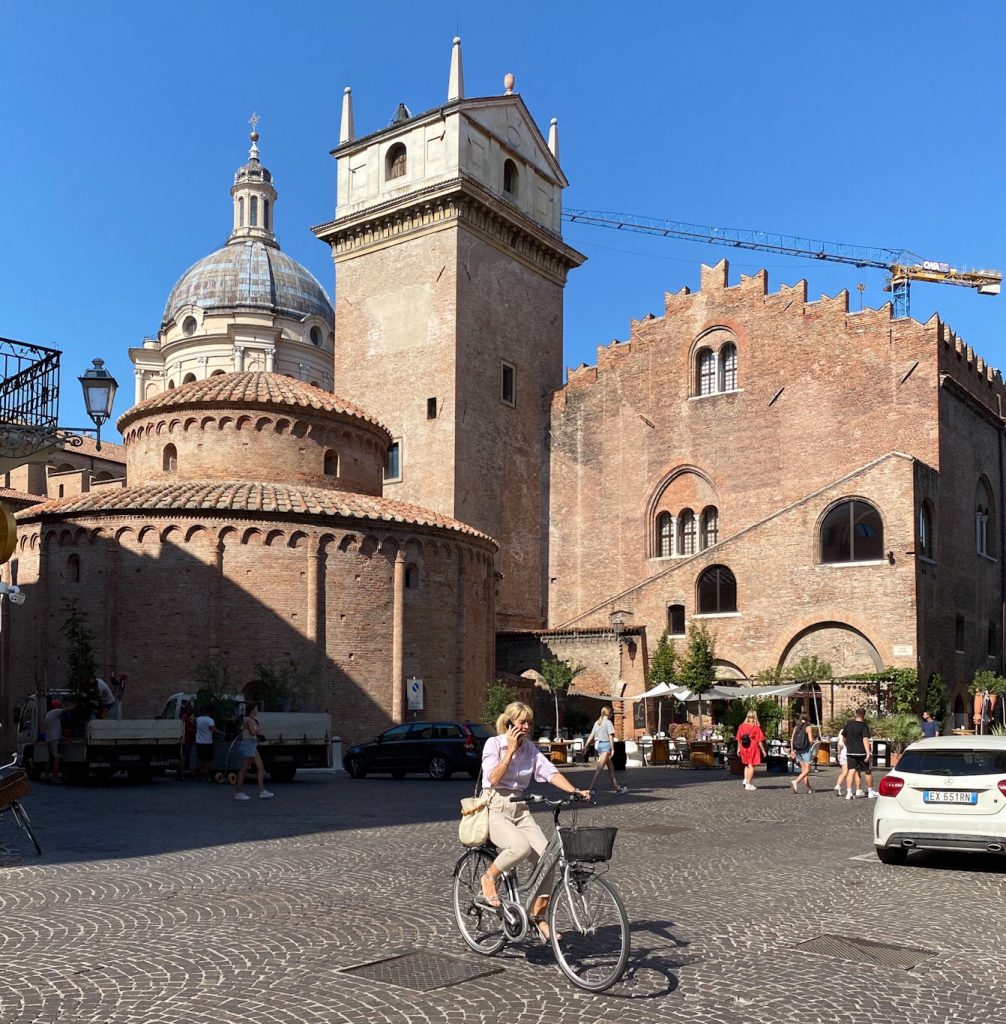 Life has been somewhat eventful since I last posted in early August. First my grandson was born in Boston on 31st August. Then my daughter was married in Italy on 4th September. Now we are having 9 or 10 days holiday before making our way back home.
Not only these two events but also the constant blue skies of northern Italy and the incredible team at La Borina B&B and event venue in San Bonifacio where the wedding was held, have inspired me to post again.
This photo was taken in Mantua on our way to Ravenna and is typical of a new trend in Italy after the last few years : limited traffic in the town centre and bikes.
La vie a été quelque peu mouvementée depuis mon dernier post, début août. D'abord, mon petit-fils est né à Boston le 31 août. Ensuite, ma fille s'est mariée en Italie le 4 septembre. Maintenant il nous reste 9 ou 10 jours de vacances avant de rentrer à la maison.
Ces deux événements, ainsi que le ciel bleu constant du nord de l'Italie et l'équipe incroyable de La Borina, chambre d'hôtes et lieu de reception à San Bonifacio où le mariage a eu lieu, ont inspiré un nouveau post
Cette photo a été prise à Mantoue sur la route de Ravenne et est typique d'une nouvelle tendance en Italie ces dernières années : circulation limité dans le centre ville et vélos