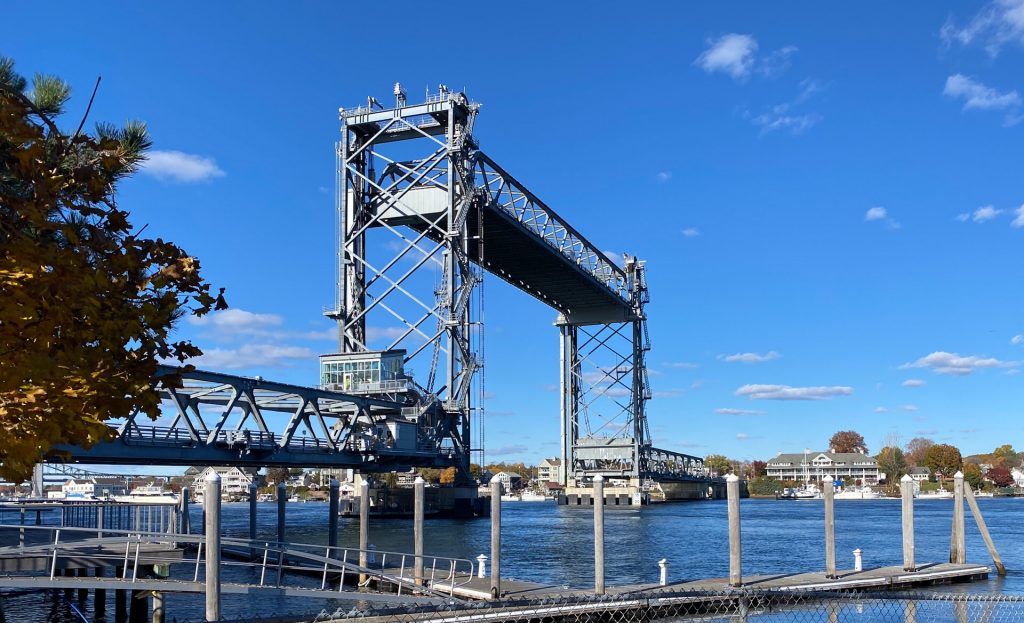 This is our last weekend in the US. We will be returning to France on Monday after five weeks away.
This vertical lift bridge crossing the Piscataqua River in Portsmouth was opened in 2013, replacing a bridge of similar design built in 1923.
C'est notre dernier week-end aux États-Unis. Lundi nous rentrons en France après cinq semaines d'absence.
Ce pont levant vertical qui traverse la rivière Piscataqua à Portsmouth a été ouvert en 2013, remplaçant un pont de conception similaire construit en 1923.