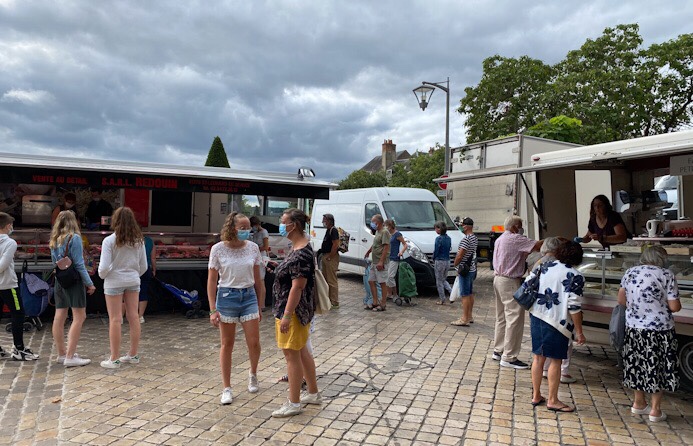 This month's theme on City Daily Photo is City People. This may not look like a city photo but it's the main produce market in Blois held on Saturday morning. It was closed during lockdown.
For other takes on the same theme, click here.
(I have temporarily disabled comments due to a hacking problem).
Le thème ce mois-ci sur City Daily Photo est "les citadins". Cette photo est bien prise dans la ville au marché principal de Blois qui a lieu le samedi matin. Il était fermé pendant le confinement.
Pour voir d'autres photos sur le même thème cliquez ici.
(Les commentaires sont désactivés actuellement suite au piratage.)